ACTOR  COMIC  VO ARTIST  PODCASTER
Actor • Theatre • TV • Film • Comic • Stand-up • Sketch Comedy • 
Improv
 • VoArtist • VOICEOVER • Voicematch • Impressions •  Podcaster 
I am a multi-faceted performer with a passion for all things creative, funny, and entertaining. My unstoppable energy manifests as physical comedy, fully-imagined characters, and a wide range of both comedic and dramatic voices. 
I am a classically trained actor with broad experience on stage, screen and in the sound booth. Beyond performance, I have an extensive background in writing, producing, directing and choreographing my own work. I'm always on the lookout and excited to find my next creative project. Please take a look through my work and feel free to reach out and connect with me. I guarantee we can make something great together!
Click headshots to download.
"Antonellis brought a huge energy to the stage. Her physical comedy is hilarious…easily places Antonellis among the best in Boston."
—Bay Windows
Nothing excites me more than making people laugh, creating comedic moments, and the collaborative partnerships that result from that work. Every facet of production, from scripting through strike is a pure joy. Here are excerpts from some of my solo performance work as well as some of my great comedic partnerships.
Yes, I really worked at Starbucks and honestly, the material practically wrote itself! This observational humor was based on real-life encounters. [eye roll]  I spend most of my waking hours observing and recording in my mind, the cast of characters I see in everyday life.
Here are a few funny excerpts from 'Bachelorette Brunch', a brand new comedy project coming to you soon! Created by Julee Antonellis and Tracee Chimo Pallero. Directed by Richard Pallero.
This montage was originally a sixteen-minute piece that I scripted and directed for my One-Woman Show, (N)everclear, meant to make you laugh and cry.  This shorter version was made just to make you laugh!
I brought this whacky brain-child to my gender-bending performance troupe, All The Kings Men, as a fun video to house the numerous characters that cycled through our internationally touring shows. ATKM and I give all respect and admiration to the Beastie Boys.
Julee Antonellis and Petey Gibson tackle full-on this classic movie that we all know and love with spot-on impressions in under six minutes! This is one of their favorite pieces from their scripted show, The Gibson/Antonellis Comedy Hour!
You've heard the horrifying and absurd list of side effects for medications on tv, right?! Here's a bit of me wondering what it would be like to see someone who took the drug!
Voiceover • Voicematch • Impressions • Commercial • Animation • Narration • Character Coach
Back Through the Basement
Julee Antonellis & Tom Antonellis (actors, comics, voiceover artists, children of the '80s and siblings) are given the task, while 'safer-at-home', to go through all their childhood toys and belongings in their parents' basement. Oh boy!
This bi-coastal, nostalgic trip 'back through' is full of robust sibling banter, impressions, laughs, and cries, 'cause well . . . it's emotional. Replete with vintage childhood audio of Christmas mornings going back as far as 1977(?!) you can hear the moments when we received the toys that we unearth present day!
While we talk about toys and the magic of Santa, we do so in our grown-up language, earning for our podcast an 'explicit language' distinction.
Brought to you by T. J. INC. and Thick Skin Creations
To find us and to see our basement treasures follow us on social media:
Find us wherever you listen to your podcasts. We are available on all major platforms.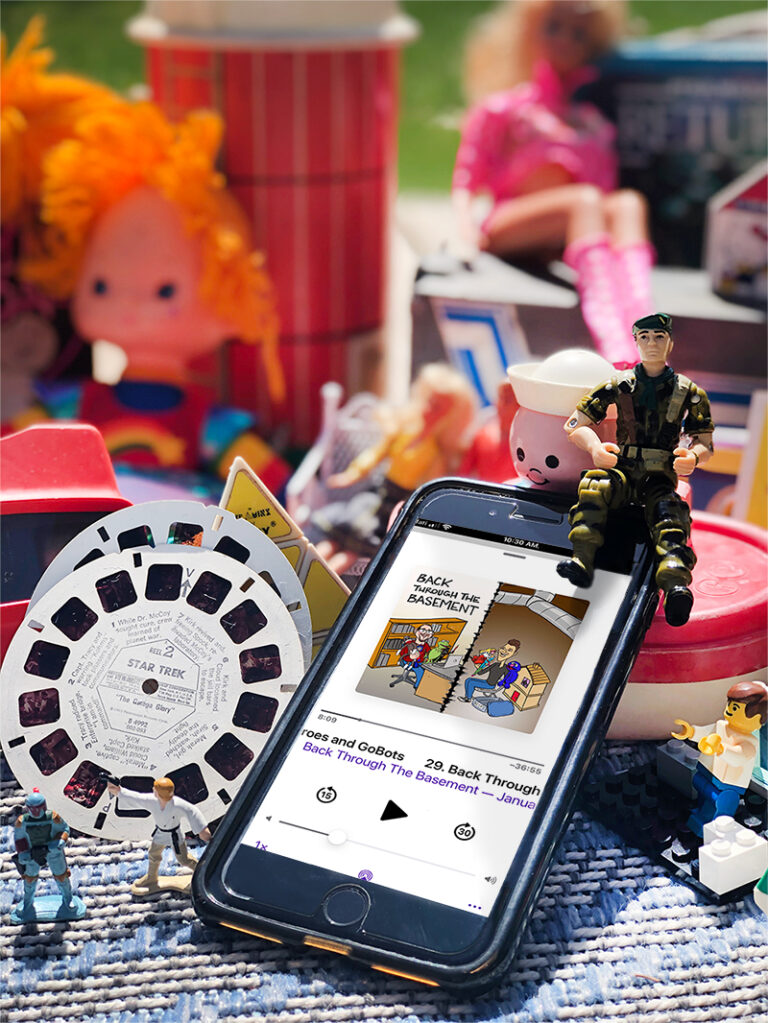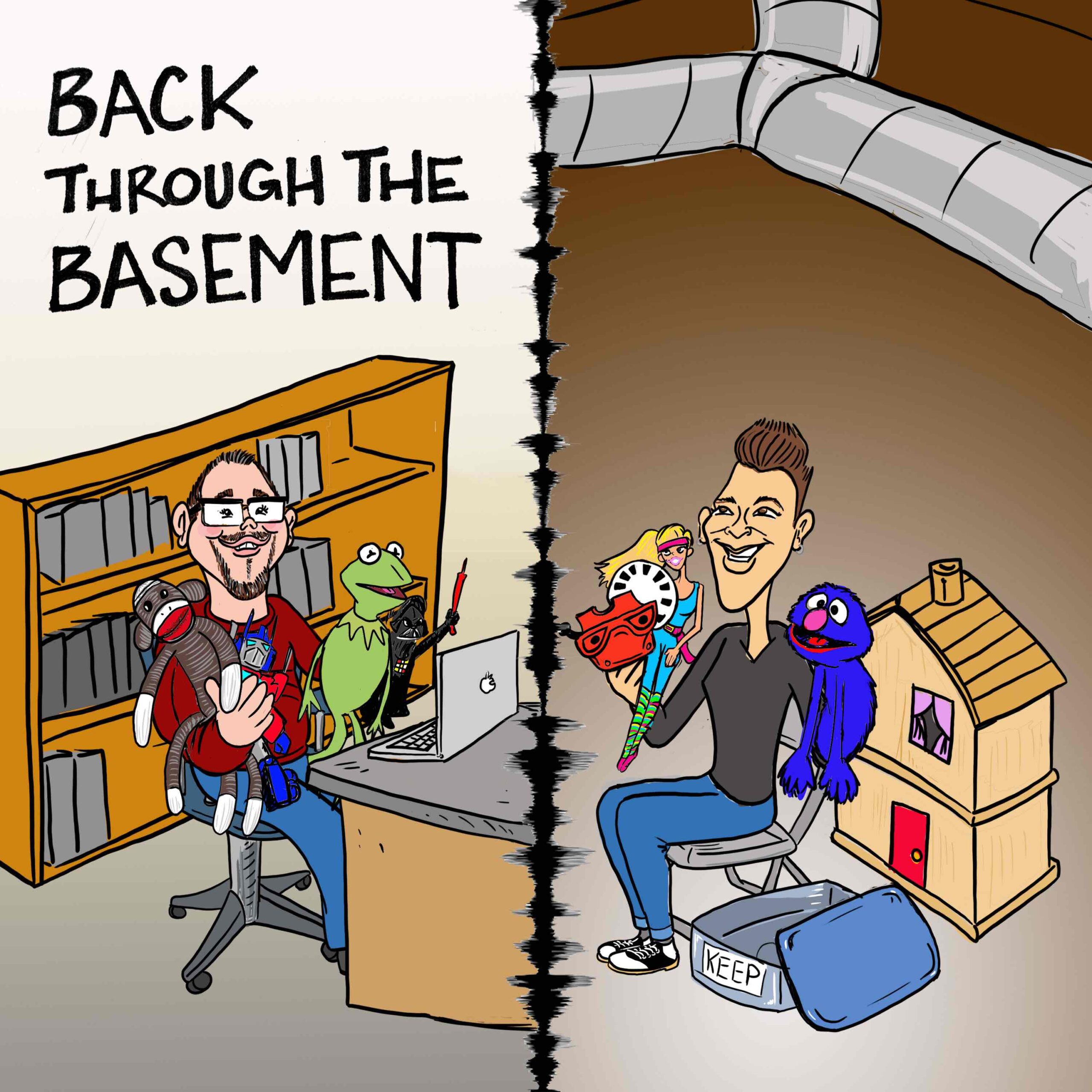 Kerry G Young
podcast listener
A MUST LISTEN! "Back Through the Basement" has been a life saver during this pandemic! Not only do Julee and Tom absolutely crack me up, but if you have siblings, you can completely relate to this podcast. Speaking of podcasts, I may be one of the only people in the world who don't listen to a ton of 'casts, but there's something about "Back Through the Basement" that keeps me coming back. Bravo! 04/03/2021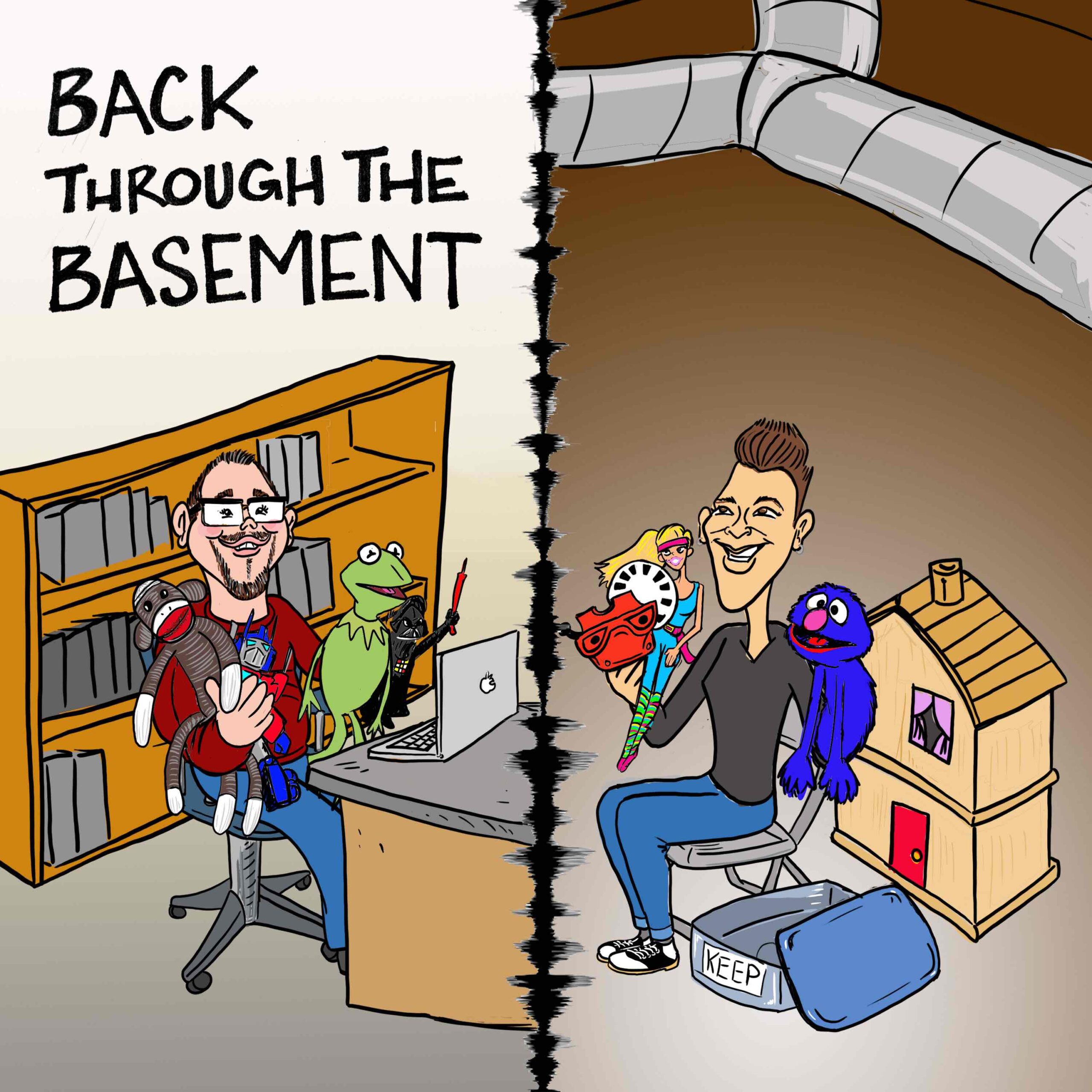 Deboirah Gonya
podcast listener
MORE PLEASE!! OMG!!!!!! The wheezing giggles, multiple impressions, sound bites from their childhood as they unwrap all of our favorite childhood treasures, topped off with the comedic and natural chemistry of these two dear siblings is absolutely everything!!! Its a warmhearted and hysterical trip down memory lane that everyone should listen too. :))) More please! 08/04/2020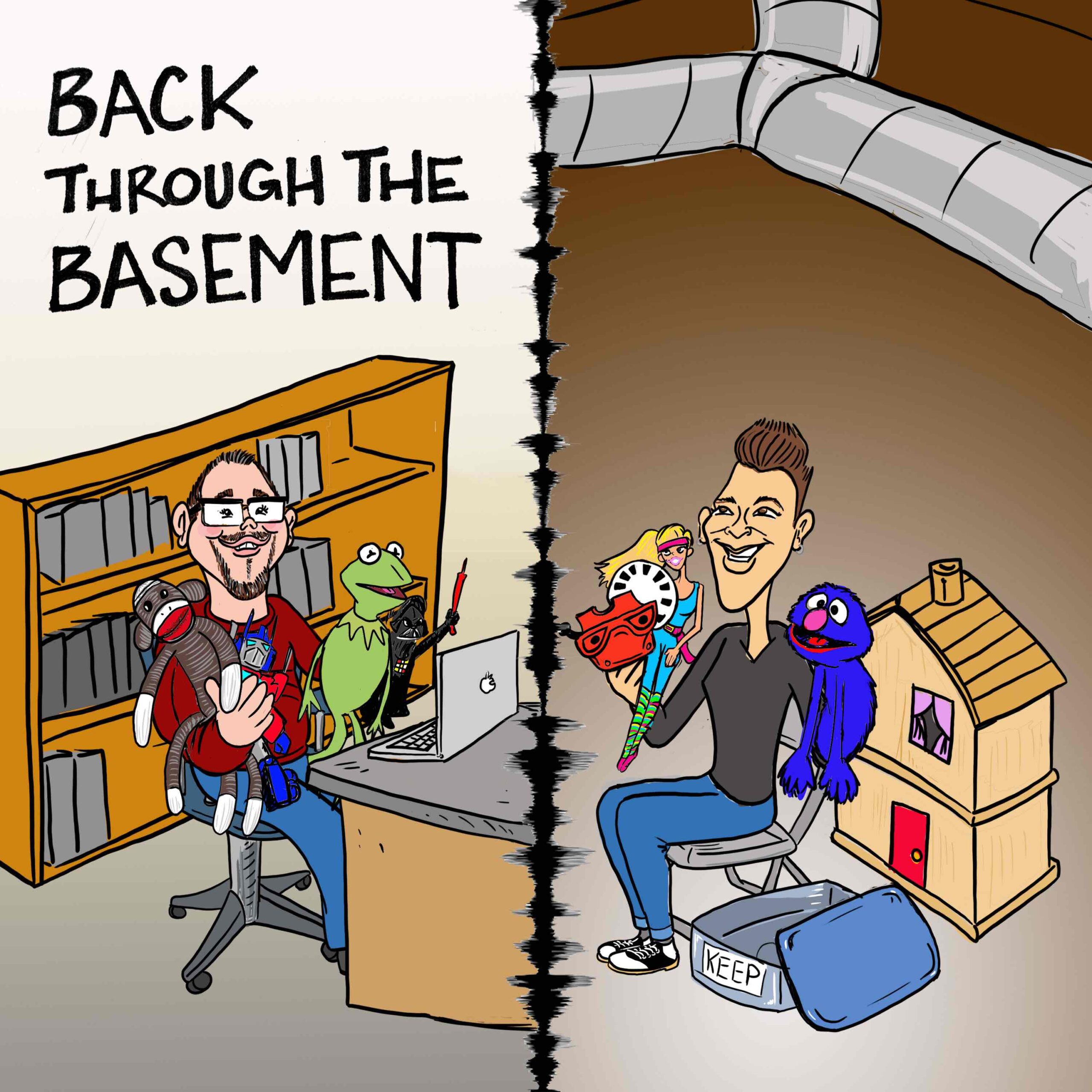 AustinBeauty
podcast listener
DELIGHTFUL! EVERYONE CAN RELATE . . . This is a delightful podcast to which everyone can relate... the joys, pains and emotional turmoil that "going through your old toys" can be . . . We all stay kids, ranked and filed in sibling order, and it's fun to listen to Tom and Julee's banter of yesteryear. Fun podcast! 03/30/2021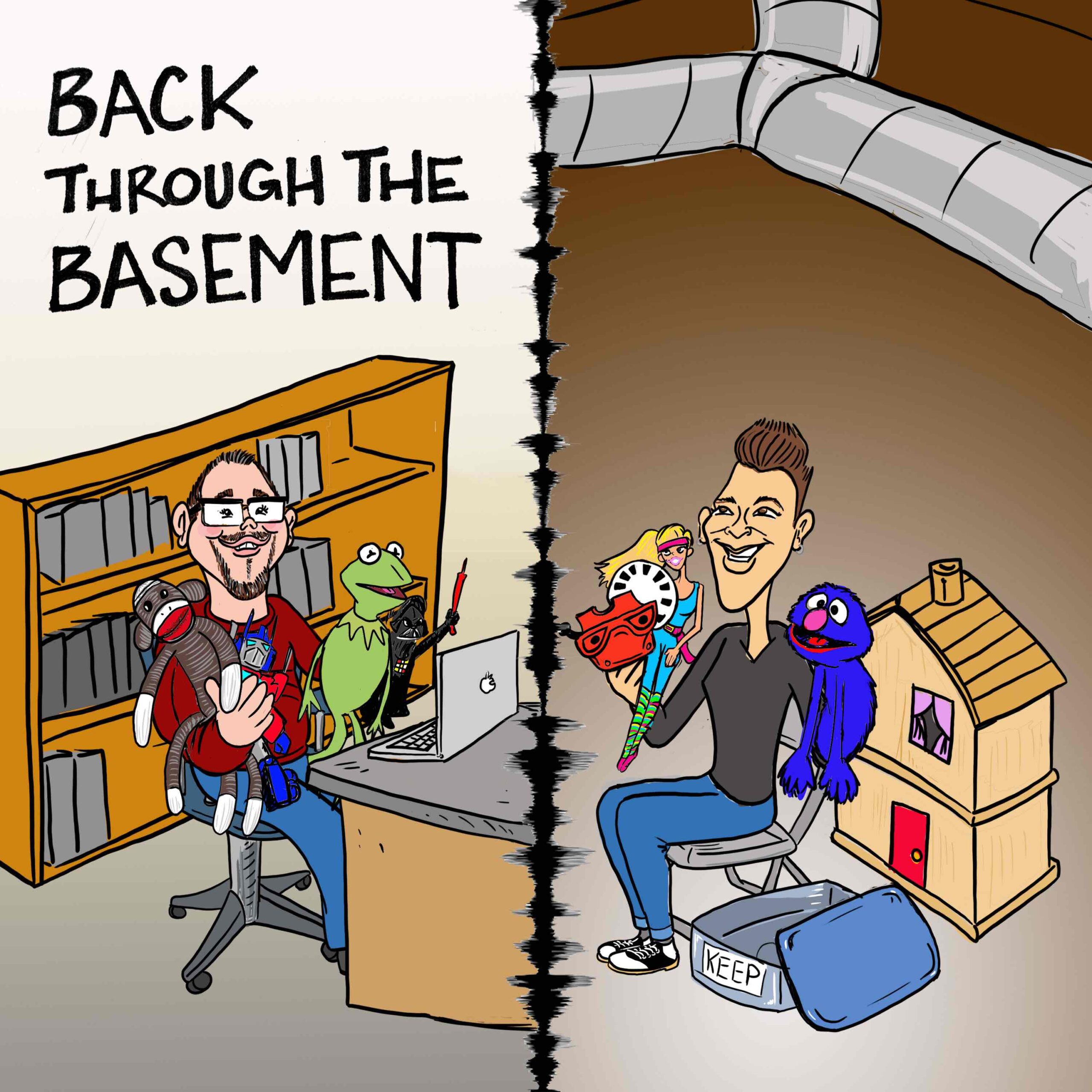 Celia-Biagetti
podcast listener
MAGICAL AND MEMORABLE What a joyful delight to listen to this magical podcast. Just sit back, relax and return to those golden days of childhood. Tom and Julee have great comedic chemistry and charm. You are right there with them – playing, discovering, laughing, scheming, and most of all remembering . . . Thank you both for this wonderful gift that allows us all to be a child again. 06/24/2020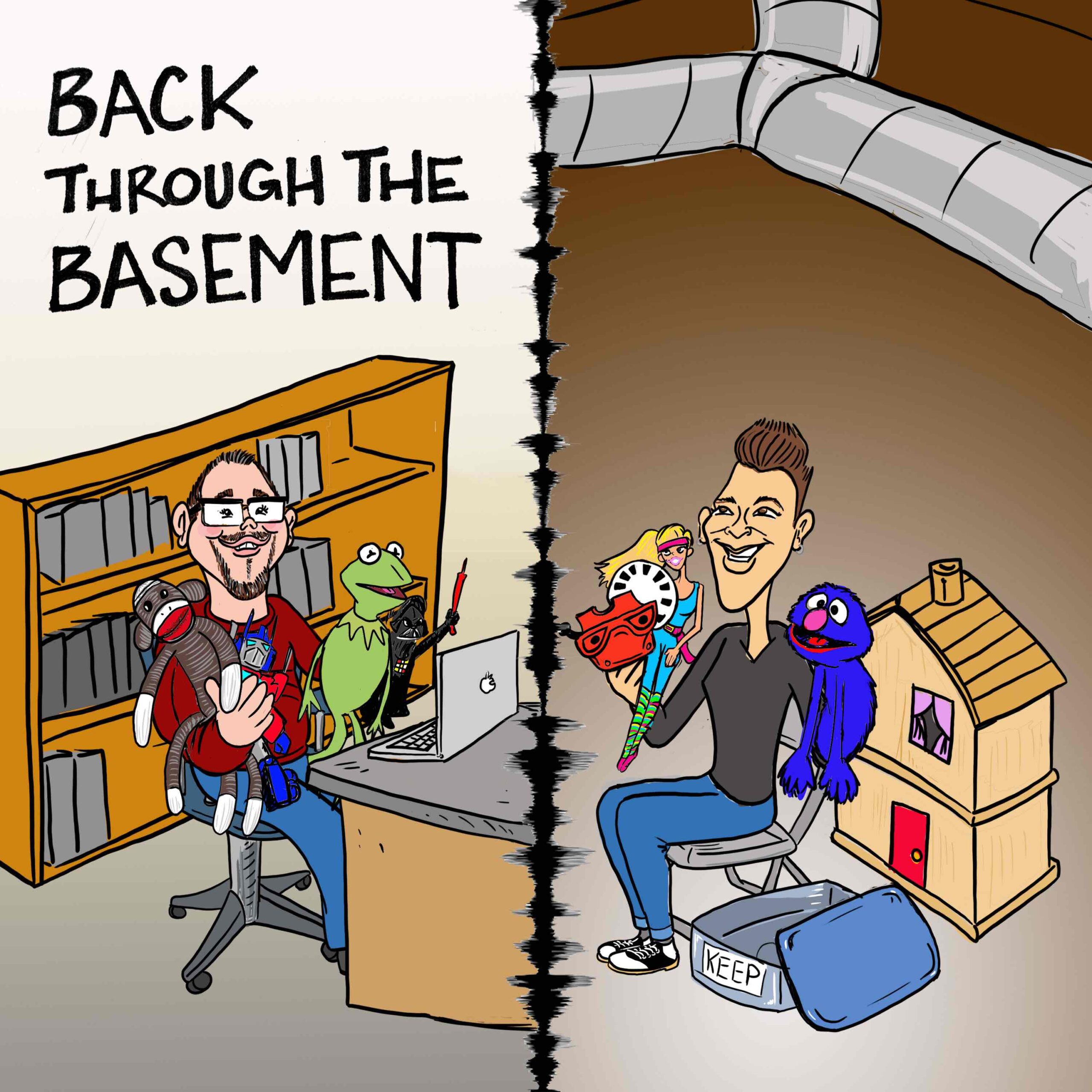 A_Veld
podcast listener
A REFRESHING, FEEL-GOOD PODCAST TO SINK INTO Going through old belongings and reliving cherised memories is always an adventure. This brings it to a whole new level, as you're instantly sucked into the incredibly entertaining world of Tom & Julee – amazingly paired with recordings from their youth – as they uncover and relive their childhood and share it with us. These two are a trip! 06/24/2020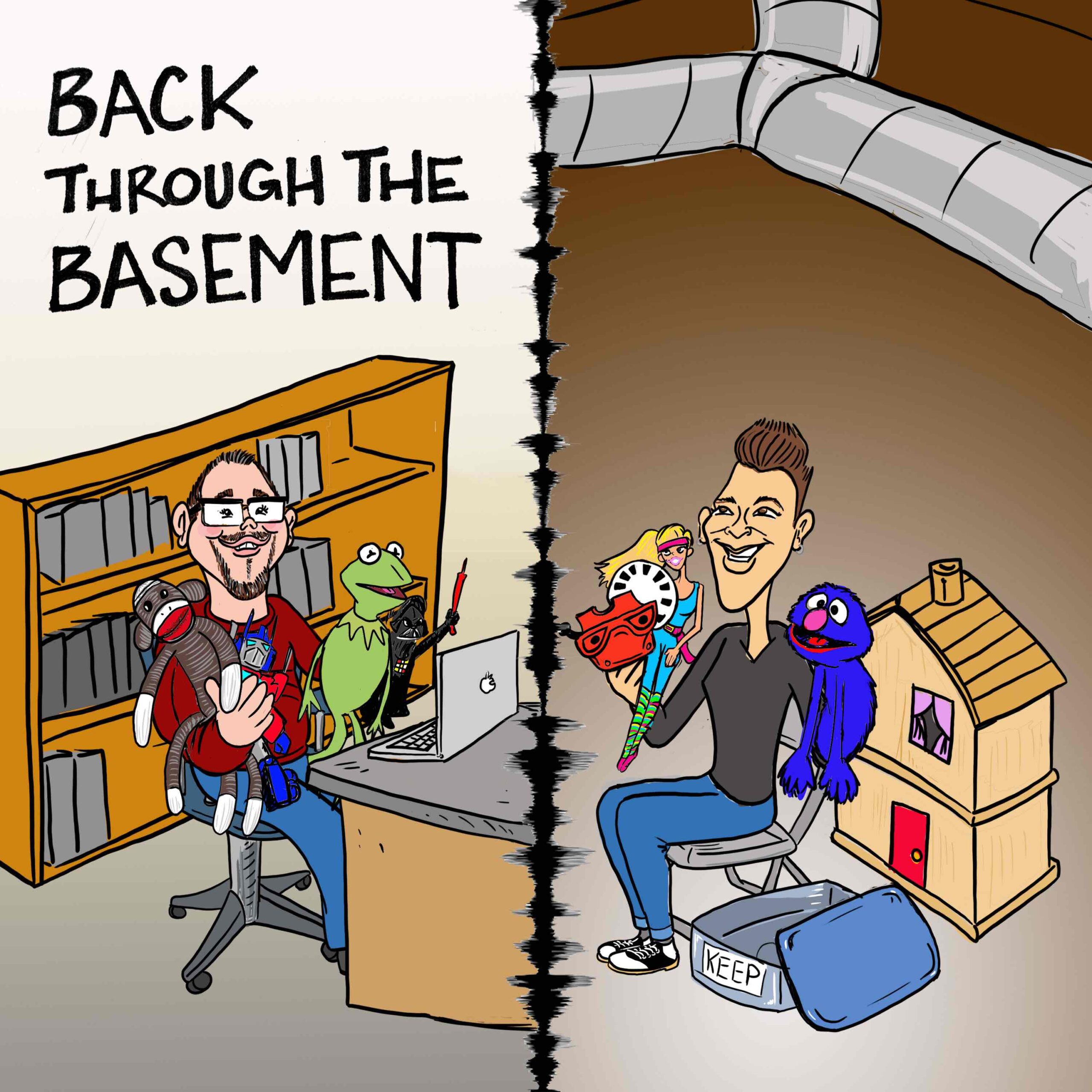 MADI.DIYS
podcast listener
HILARIOUS AND HEARTWARMING This talented brother and sister duo not only entertains you while you listen, but they bring you along on their journey. You feel like you were a part of their childhood. Just listening to the pilot episode, I laughed out loud and got emotional as I listened to Tom and Julee talk about their toys and then hearing their childhood voices from the original Christmas morning recordings. This podcast is exactly what I needed to hear in the state of the world today. I cannot wait to hear more! 06/26/2020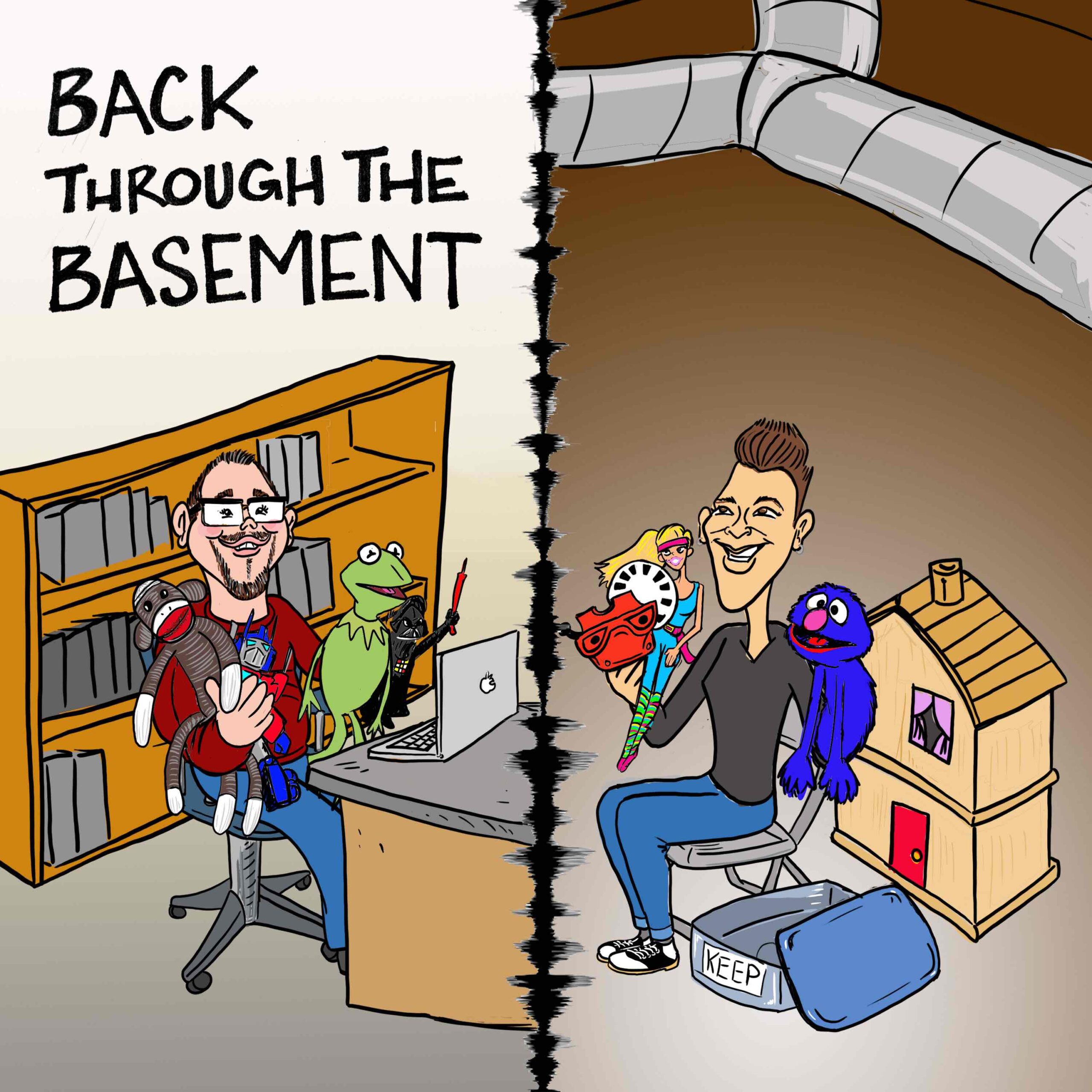 JEREMYJOHNGATES
podcast listener
PERFECT. This podcast is such a comfort to me. Nostalgia, family, toys and humor. This duo is incomparable, and hearing them revisit their youth is a revisit to my own. Just what my heart needed. Give it a listen! 07/14/2020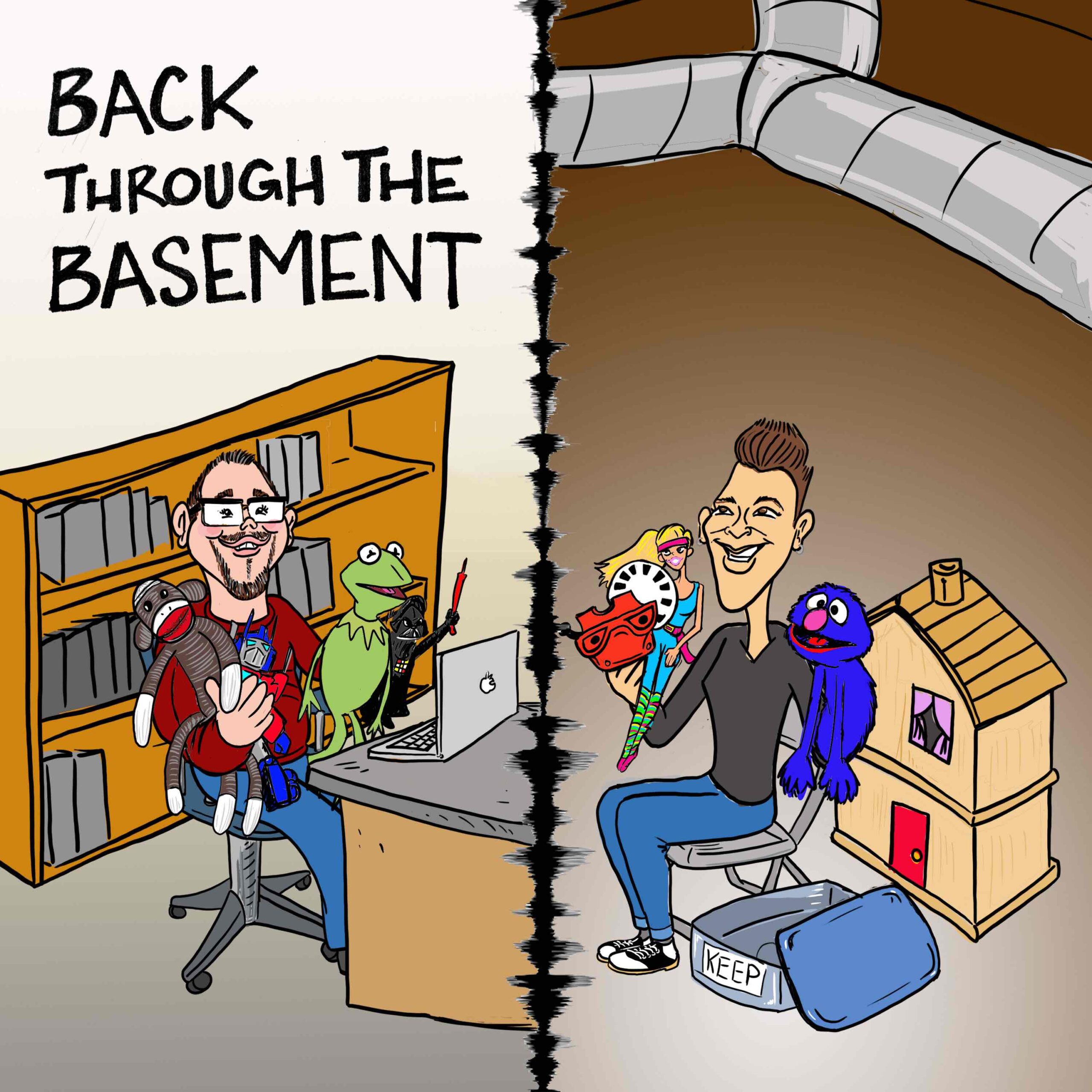 LIGHTPRESS
podcast listener
NECESSARY NOSTALIGIA I've always been kind of a minimalist, and don't really hold on to things for too long. Listening to this podcast though makes me wish I had a few big boxes of stuff to go through, with my own sister, stirring up those forgotten memories. Would that make for a great podcast though? It might be silly and sweet, but not guaranteed to be as freakin' hilarious and consistently entertaining as these two comedians. May Tom & Julee never run out of boxes, bags, and biffs! 07/15/2020
"… performed almost entirely in mime … her facial expressions, physicality & interactions were superb." –OnStage Blog
"… Antonellis is just like a female Jim Carrey." –Jane Condon, Last Comic Standing
"… Antonellis plays Emma with a villainous gusto … would give Margaret Hamilton a run for her money." –WBUR the ARTery
"… a riotous bit of physical comedy. The charismatic Antonellis demonstrates enormous range in this production." –Arts Fuse
"Antonellis plays Death as a stone butch dandy, complete with an Elvis Presley pompadour and lip curl." –Arts Fuse